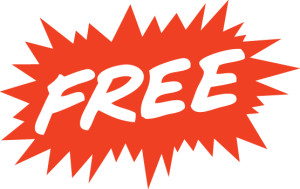 Free PDF Templates – Party Wall Notices
I have today updated our Party Wall Notice Templates and created download buttons for these on our site, these are free to use and are used without any liability from Home Heroes Limited or Myself.
I have pre populated our details in case of dispute that you will be nominating us as your Party Wall Surveyor, and over the next few weeks i plan on adding additional download buttons on our Adjoining Owners Pages, Building Owners Page and Our Agreed Surveyor Page allowing you to appoint us by downloading our template and forwarding it to us.
These templates allow people with good understanding to create there own notice(s) and fill in the required details and are very similar to the notices we issue when instructed to the only difference is that we fill in and update all the details on the notices we dispatch for you and you can rest easy knowing there shouldn't be any legal issues with your notice.
We can issue your notices for you from only £55 including VAT per notice, so a typical project can have notices delivered for less than £110 fully legal and compliant with delivery following the correct legal routes, We also offer a free notice follow ups to all Clients that haven't received the correct response for there notice, instigating the next stage of the Party Wall Act. If all this fails we are able to write 10(4) letters on your behalf for a nominal fee.
We don't advocate anyone going DIY but if you use these template Party Wall Act Notices and there is no dissent (Get consent in writing) you can instigate the full force of the Party Wall etc. Act 1996 without any direct cost to yourself other than some printing and some postage cost. The more people who follow the Law the less issues there are to try and sort out so we are always in favour of using the Act.
Direct Links to Download Pages  :
Section 1 Notice – Line of Junction  
Section 3 Notice – Party Structure Notice 
Section 6 Notice – Adjacent Excavations 
Party Wall Surveyors Thanet, Cover Canterbury, Margate, Broadstairs, Ramsgate, Whitstable, Deal, Dover, Folkestone, Herne Bay and All CT and Most ME postcodes
Our Services:

Impartial advice on Party Wall Matters Canterbury
In Agency Services Canterbury
Party Wall Notice (Free Templates)
Preparation and service of valid Party Wall Notices Canterbury
Schedule of Condition Canterbury
Agreed Surveyors Canterbury
Acting as Party Wall Surveyor for Adjoining Owners Canterbury
Acting as Party Wall Surveyor for Building Owners Canterbury
Preparation and negotiation of Party Wall Awards (Agreements) Canterbury